South Indian House Concert with:
Vidasagar Vankayala (voice),
Prabha Sivaratnam (violin)
Curtis Andrews (mrdangam)

Notional Space
1523 East Pender St.
Vancouver, BC
6:30pm
Suggested donation of $10-20
---
March 11
Adanu Habobo
and Rhythm n Roots Choir

St. James Hall
Vancouver, BC
8pm show, 7pm doors open
$10/15/20 advance, $5 more at the door
This will a feast of sound, sight and taste. Adanu Habobo will collaborate with 20+ members from this local choir to bring some music and dance not often heard in Vancouver. The combination of voice, drum, and dance is one that affect you and make a lasting impression. Also on sale will be some tasty Ghanaian food from Taste of Africa restuarant. I would recommend advance tickets.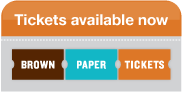 ---
March 8/9
Bharatanatyam (South Indian Classical dance) performance by Sujit Vaidya

Roundhouse Exhibition Hall
Vancouver, BC
7pm
FREE
Details HERE
If you've never seen Indian dance, this is a prime opportunity and an extremely rare one, as the dance will be accompanied by a live ensemble of musicians, including myself on mrdangam. A show not to miss...and free!!!
---
Feb.24

Carnatic-Jazz Collaboration with Capilano University's "Narwhal" ensemble with guests Vidyasagar Vankayala, and Curtis Andrews


Presentation House Theatre
North Vancouver, BC
10pm
$10

Facebook Page HERE
---
Feb.11
Zhambai Trio

Calabash Bistro
428 Carrall St.
Vancouver, BC
9pm
$5
---
Feb.5
Zimbamoto

Fairview Pub
Vancouver, BC
10pm
$10
Facebook Page HERE
Our first gig for 2016! Come help us celebrate a new venue (for us)...hopefully more gigs there as Cafe Deux Soleils is no longer an option.
---
Feb.3
Zhambai Trio

Barnett Hall, UBC School of Music
Vancouver, BC
12pm
Free/$5
---
Jan.14
Africa Unity